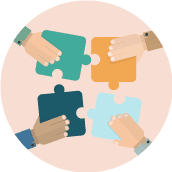 Collaborate with Your Team
Create teams and collaborate with your colleagues to edit a design collectively with ease. Your design can have multiple editors and allows for easy changes to be made by any of your team members. Building Individual Brands or Designs.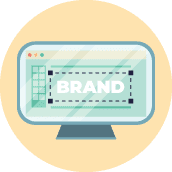 Build your Brand
Artfia's platform is tailored to helping you create a specific brand by using color, font or photos, and making the designs consistent in style. You can save your files under a particular brand folder to make it more convenient for you to design and access work.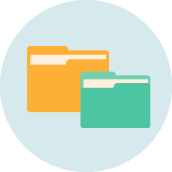 Filing and Storage
Artfia's filing system helps you save every one of your bespoke creations on the platform. It makes it easier for you to retrieve and view your designs in one place.
Pick from thousands of online design templates for free from our extensive library, with one to suit every personal and business needs.
Artfia is the practical and free online design tool that you need to make your business grow or to excel in your social life.
If you want to design beautiful flyers or effective Instagram posts but don't know where to start, take a look through our wide range of templates. They're all made by professional graphic designers to suit all kinds of purposes and requirements.
Easily edit most of the elements using our simple drag-and-drop feature, including adding images and editing colours and text, to make your template completely personalised!
You can now impress your customers by creating eye-catching flyers, posters and modern business cards featuring your company logo and colours. Improve your social media presence with our Facebook, Pinterest and Twitter templates.
Edit our professional, on-trend designs with your choice of colours, images and text to reflect your image. If you find it hard to create the perfect resume layout, we can help. You can stand out to your potential boss and secure your dream job by using one of our professional CV templates, which are easy to edit and read.
Whether you have a wedding, birthday party or anniversary coming up, you can mark your special occasion with the most beautiful invitation cards. Our designs are sure the capture the attention of your friends and family.
We provide online design templates for free to suit your every need. Simply choose a design category from the drop down Browse Designs menu and get customising!